August is National Peach Month  - 31 Days of Recipes to Celebrate
August 1 – Grilled Peaches with Vanilla Cinnamon Glaze
http://foxeslovelemons.com/grilled-peaches-vanilla-cinnamon-glaze-takebackvanilla-cgc/
August 2 – Peach Streusel Muffins
http://sallysbakingaddiction.com/2014/07/06/peach-streusel-muffins/
August 3 – Peach Freezer Jam
http://www.pinterest.com/pin/237987161533800731/
August 4 – Creamy Peach Pie
http://www.sixsistersstuff.com/2014/05/creamy-peach-pie.html
August 5 – Peach Cupcakes with Peach Cream Cheese Frosting
http://stlcooks.com/2013/06/peach-cupcakes-with-peach-cream-cheese-frosting/
August 6 – Canning Peaches
http://happymoneysaver.com/canning-peaches-no-sugar/
August 7 – Peach Bourbon Cupcakes
http://www.savorysimple.net/peach-bourbon-cupcakes/
August 8 – Peach Pie "Pop Tarts"
http://www.azgrabaplate.com/2013/05/fresh-peach-pie-pop-tarts.html
August 9 – No Bake Peach Cheesecake
http://insidebrucrewlife.com/2013/05/no-bake-peach-cheesecake-cups/
August 10 – Peach Upside-Down Cake
http://www.pinterest.com/pin/135178426286974317/
August 11 – Peach Cupcakes
http://www.pinterest.com/pin/303430093617018884/
August 12 – Creamy Peach Pie
http://www.sixsistersstuff.com/2014/05/creamy-peach-pie.html
August 13 – Frozen Peach Yogurt
http://www.melskitchencafe.com/peach-frozen-yogurt/
August 14 – Chipotle Peach Chicken Tacos

http://www.sugardishme.com/2014/08/01/meal-plans-made-simple-28/
August 15 – Chipotle Peach Salsa Quesadillas
Chipotle Peach Salsa Quesadillas
August 16 – Peach Pull-Apart Bread with Caramel Sauce
http://www.pinterest.com/pin/205054589258732134/
August 17 – The Best Peach Mango Salsa (vegan, GF)
http://www.averiecooks.com/2014/06/the-best-peach-mango-salsa.html
August 18 – Peach Fritters
http://wwwbunnysovencom.blogspot.com/2013/08/delicious-fresh-peach-fritters.html
August 19 – Peach Turnovers
http://todayscreativeblog.net/easy-peach-turnovers-recipe/
August 20 – Easy Peach Roll UP
http://www.poofycheeks.com/2012/09/easy-peach-roll-up-dessert.html
August 21 – Peach Crumble Bread
http://spicedblog.com/peach-crumble-bread.html
August 22 – Sparkling White Peach Sangria
August is National Eat Dessert First Month – 31 Days of Recipes to Celebrate
August 1 – Chocolate Lasagna Recipe
<http://mylitter.com/recipes/desserts/easy-dessert-recipe-chocolate-lasagna-recipe//a>
August 2 – Fresh Fruit Fondue
http://spoonful.com/recipes/fresh-fruit-fondue-with-chocolate-sauce
August 3 - Indoor S'mores
http://www.dessertfortwo.com/2013/12/indoor-smores/
August 4 – Funnel Cake Bites
http://domesticmommyhood.com/funnel-cake-bites-recipe/
August 5 – Cinnamon Roll Dippers
http://lecremedelacrumb.com/2013/11/cinnamon-roll-dippers-yeast.html
August 6 – Pizza Nutella
http://diethood.com/pizza-nutella/
August 7 – Apple Pie Dumplings
http://www.spendwithpennies.com/apple-pie-dumplings-2-ingredients/
August 8 – Chewy Almond Squares
http://www.simplyrecipes.com/recipes/chewy_almond_squares/
August 9 – Sugared Doughnut Holes
http://www.pinterest.com/pin/7529524352071047/
August 10 – Twix Fudge
http://insidebrucrewlife.com/2014/07/twix-fudge/
August 11 – Glazed Chocolate Donuts
http://www.pinterest.com/pin/367747125795154513/
August 12 – Apple Pie Dessert Pizza
http://creeklinehouse.com/2013/08/super-easy-apple-pie-dessert-pizza.html
August 13 – Banana Split Lasagna
http://www.recipechatter.com/new-test-kitchen-creation-banana-split-lasagna/
August 14 – Salted Chocolate Pots
http://www.amuse-your-bouche.com/salted-chocolate-pots-caramel-sauce/
August 15 – Orange Souffle with Grand Marnier
http://www.zencancook.com/2010/12/orange-souffle-with-grand-marnier/
August 16 – Disneyland S'mores Bake
http://www.sixsistersstuff.com/2014/08/disneyland-smores-bake.html
August 17 – Slow Cooker Apple Crisp
http://www.easyslowcookermeals.com/2013/10/slow-cooker-apple-crisp-recipe-slow.html
August 18 – Cannoli Chimichangas
http://www.chef-in-training.com/2014/08/cannoli-chimichangas/
August 19 – Cookie Ice Cream Bowl
http://www.countryliving.com/cooking/about-food/ice-cream-hacks
August 20 – Blueberry Granola Cereal
http://www.kleinworthco.com/2014/08/blueberry-granola-cereal.html/2?pp=0
August 21 -Caramel Bread Pudding
http://www.bashfulbao.com/2013/03/caramel-bread-pudding-for-my-grandfather/
August 22 -S'mores Nachos
Celebrate August with these Food and Holidays all Month Long!
Printable August Calendar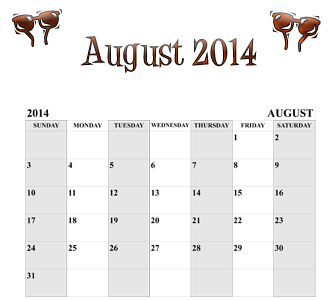 August Birth Flower - Gladiolus
August Birthstone is Peridot
Zodiac for August
Leo – July 23 – August 22 - is self-expression seeking confidence, ease, and honor in the social world. The house where your Leo rules is where you will be challenged to "shine"; to apply the positive, creative qualities of your sun sign, and find a sense of inner peace.
Virgo – August 23 – September – Virgo is analysis, refinement, and discrimination seeking perfection and purification of the self. This is the sign of the craftsman.  The house where your Virgo rules is where you will be challenged to analyze your feelings in a practical, unemotional way. Here is where you can serve others in a quiet, unassuming way.
(Information from http://www.djay.com/astrol/astrol_7.html)
August is National Month:
 Foot Health Month
 National Golf Month
 Water Quality Month
 Hug Month
 National Smile
 Home Business Month
 National Parks Month
 Pooh Friendship Month
 Family Eye Care Month
 National Literacy Month
 Admit You're Happy Month
 Children's Good Manners Month
 Child Support Enforcement Month
 International Air Travel Month
 Little League Baseball Month
 Almost Too Late to Get a Tan Month
 National Hypnosis Awareness Month
 Romance Awareness Month
 National Water Quality Month
 Medic- Alert Awareness Month
 American Artist Appreciation Month
 International Breastfeeding Month
Buwan ng Wika ("Language Month")
Food Holidays for the month:
National Water Quality Month
Goat Cheese Month
Week One

Video Game Week
National Smile Week
Simplify your life week
World Breastfeeding Week
International Clown Week
Mosquito Awareness Weekend
Week Two

Elvis Week
National Apple Week
National Bargain Hunting Week
National Resurrect Romance Week
Knights of Columbus Family Week
Week Three

Weird Contest Week
National Aviation Week
American Dance Week
Don't Wait – Celebrate! Week
Thanks for All the Gifts Week
Air Conditioning Appreciation Week
Week Four

National Veterinary Week
Be Kind to Humankind Week
Stepparent's Appreciation Week
You can find all my awareness ribbon graphics here: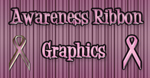 August Awareness
August 23 is the 235th day of the year, there are 130 days remaining until the end of the year.
National Spongecake Day  
Strawberry Sponge Cake

http://www.pinterest.com/pin/256986722457866041/ 
Sponge Cake
http://www.cakeboss.com/Cake-Stuff/Recipes/Sponge-Cake
Victoria Sponge Cupcakes
http://www.pinterest.com/pin/261771797063534351/
Today in Entertainment History:
To Kill A Clown 1972
Godzilla 1985 filmed in 1984 as Gojira 1984
Teen Wolf 1985
Warning Sign 1985
Dead Again 1991
The Island of Dr. Moreau 1996
Exorcism 2003
You're Next released 2013
Sweepstakes Ending 08-23-2014
http://iezombie.com/giveaway/index.php/board,80.0.html
Rafflecoptor Ending 08-23-2014
http://iezombie.com/giveaway/index.php/board,38.0.html
Giveaway Tools and Easy Form Ending 08-23-2014
http://iezombie.com/giveaway/index.php/board,102.0.html