September is National Apple Month – 30 Days of Recipes to Celebrate
September 1 – Perfect Apple Crisp
http://www.creationsbykara.com/2009/10/double-crumb-apple-crisp.html/
September is National Papaya Month – 30 Days of Recipes to Celebrate
September 1 – Papaya Mango Smoothie
Celebrate September with these Food and Holidays all Month Long!
Printable September Calendar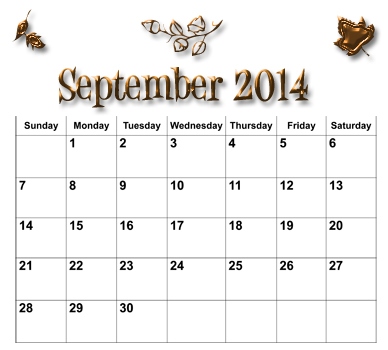 September Birth Flower is Aster
September  Birthstone is Sapphire
Zodiac for September
Virgo – August 23 – September – 22 - Virgo is analysis, refinement, and discrimination seeking perfection and purification of the self. This is the sign of the craftsman.  The house where your Virgo rules is where you will be challenged to analyze your feelings in a practical, unemotional way. Here is where you can serve others in a quiet, unassuming way.
Libra – September 23 – October – 22 – Libra is balance, harmony, and love of beauty seeking self-completion.  The house where your Libra rules is where you will be challenged to find balance. Here your ability to see both sides of any issue can lead to difficulty making choices.
(Information from http://www.djay.com/astrol/astrol_7.html)
September  is National Month:
Cable TV Month
Baby Safety Month
American Newspaper Month
Modern Rock Month
Classical Music Month
National Piano Month
Save the Tiger Month
Adult Literacy Month
Grandparents Month
Pink Flamingo Month
College Savings Month
National Sewing Month
Self Improvement Month
Food Allergy Awareness Month
National Nutrition Month
Food Education Safety Month
Read a new book month
National Hispanic Month
National Courtesy Month
National Coupon Month
Emergency Care Month
National Chicken Month
American Heritage Month
Library Card signup month
Children's Good Manner Month
National Sight Saving Month
Women of Achievement Month
National School Success Month
National Little League Month
Children's Eye Health and Safety Month
National Campus Safety Month
National Childhood Cancer Awareness Month
Cholesterol Education-Awareness Month
Be Kind to Writers & Editors Month
International Self-Awareness Month
National Beach Cleanup Month
Hispanic Heritage Month
Marriage Health Month
Fall Hat Month
Celebrate September with these Food Holidays all Month Long!
National Chicken Month
National Rice Month
California Wine Month
Ethnic Foods Month
National Cholesterol Awareness Month
National Ice Cream Sandwich Month
Food Allergy Awareness Month
National Organic Harvest Month
National Mushroom Month
National Potato Month
National Honey Month
It's National Week of:

National School Bus Safety Week
American Newspaper Week
National Courtesy Week
Week One

Child Accident Prevention Week
Week Two

5-A-Day Week
Substitute Teacher Appreciation Week
International Housekeeper's Week
National Rehabilitation Week
Week Three

National Dog Week
National Flower Week
Deaf Awareness Week
National Childcare Week
National Farm Safety Week
School Internet Safety Week
Women in Construction Week
Farm Animals Awareness Week
Constitution Week (September 17-23)
Week Four

Fall Hat Week
National Singles Week
Hooray for National Imperfection Week
You can find all my awareness ribbon graphics here: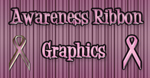 9/11 – Red and White Ribbon
ADHD – Purple Ribbon
Adhesions – Burgundy Ribbon
Alopecia –  Dark Blue Ribbon
Brain Aneurysm – Burgundy Ribbon
Childhood Cancer – Gold Ribbon
Chronic Illness – Light Blue Ribbon
Dystonia – Dark Blue Ribbon
Endometrial Cancer – Peach Ribbon
Gynecological Cancer – Lavender Ribbon
Hystiocytosis –  Dark Blue Ribbon
Leukemia – Orange Ribbon
Leukodystrophies –  Dark Blue Ribbon
Liver Cancer – Yellow Ribbon
Liver Disease – Yellow Ribbon
Lymphoma – Lime Green Ribbon
Mitochondrial Disease – Green Ribbon
Myositis –  Dark Blue Ribbon
Non-Hodgkin's Lymphoma – Lime Green Ribbon
Ovarian Cancer – Teal Ribbon
Polycystic Ovarian Syndrome – Teal Ribbon
Prostate Cancer – Light Blue Ribbon
Pulmonary Fibrosis Awareness – Red & Blue Ribbon
Reye's Syndrome –  Dark Blue Ribbon
Sickle Cell Anemia – Burgundy Ribbon
Thyroid Cancer – Purple Ribbon
Uterine Cancer – Peach Ribbon
Victims of 9/11 – WTC – Purple Ribbon
WTC Hero's – Red and White Ribbon
WTC Victims – Red and White Ribbon